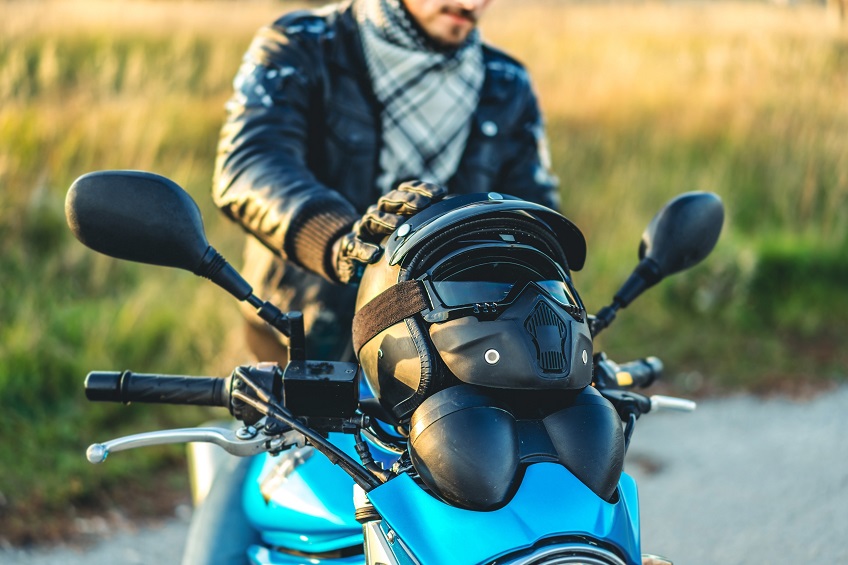 For many, the thrill and freedom that comes with a motorcycle on an open road is the ultimate experience. The only way to keep that vibe going for years to come is to prioritize safety. Our top five safety recommendations are:
Take a motorcycle safety course. For beginners, this is critical, but there are many motorcycle courses offered to refresh safe riding habits as well as learning new skills.
Wear the appropriate gear. Helmets should not be optional, but also consider protective clothing to prevent road rash, sturdy shoes, and eye protection.
Perform bike inspections. Because riding a motorcycle is more hazardous than driving a car, you'll want to make extra sure the bike is always operating optimally.
Obey traffic rules. Always obeying traffic signals is necessary to keep you safe and to avoid citations. Be vigilant about observing the rules of the road.
Stay visible and be aware of your surroundings. It's unfortunate, but motorcyclists have to be more cognizant of their surroundings than they should. Motorists must watch for motorcyclists, but because that doesn't always happen, you'll want to be even more alert and more aware of what's going on around you.
Accidents in Utah
There seems to be a news report almost every week of accidents involving motorcyclists. Unfortunately, when a motorcycle comes in contact with a larger vehicle, injuries are highly likely. A motorcyclist died after colliding with a pickup truck on State Street in Salt Lake City on May 4th. Another person was killed in an accident in Lindon on April 27th.  Family members and friends recently hosted an honorary motorcycle ride for their loved one, 32-year-old Jason Hughes from Spanish Fork, that was killed in a DUI crash in American Fork on May 12th. Hundreds of motorcyclists rode from Nephi to American Fork to pay respects to the innocent victim. Memorial rides are emotionally impactful ways to pay respects to people who loved the freedom of the road, but the aim is for zero fatalities.
Why You Need Motorcycle Insurance
In Utah, motorcycle insurance is a legal requirement. You must have at least liability insurance for your motorcycle, but keep in mind this insurance only covers damages to the other person/property. Liability insurance can be divided into two categories: bodily injury and property damage. You can opt for a policy that will cover yourself and your motorcycle as well, and there are many types of coverages to choose from. Another reason to get insurance is to protect against theft or events outside of your control. Motorcycles are easier to steal than cars, but with a comprehensive insurance policy, you can be covered from theft and other issues such as vandalism, fire, or flood. Sometimes you can bundle your motorcycle insurance with other auto policies or home/renter's insurance. This makes it easier to manage because everything is all in one payment.
Our top priority is safety and security for all our clients, and this is especially true for our biker community. For the many motorcycle insurance options, contact Four Seasons Insurance for assistance.