In Utah, motorcycle insurance is more than a legal requirement. It's a peace-of-mind requirement.
Whether you rely on your bike as a primary method of transportation, or if you save it for those precious weekend getaways, Four Seasons Insurance Agency, Inc. has the perfect motorcycle insurance products to keep you covered.
From dirt bikes to luxury cruisers, we can provide the coverage that fits your needs as well as your budget.
Utah Motorcycle Insurance is Mandatory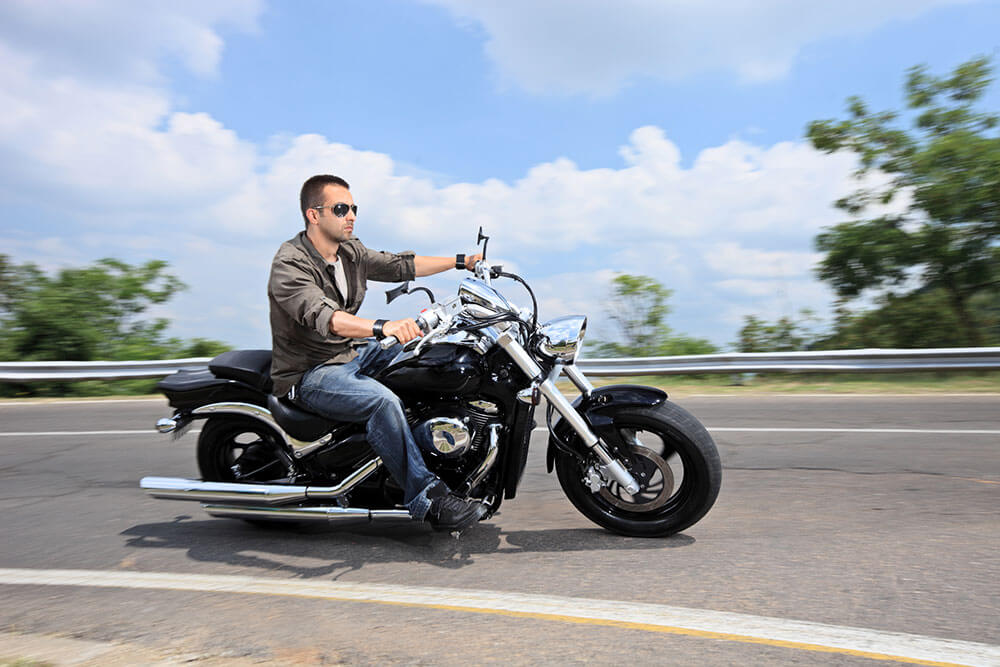 Utah statues require any type of motorized vehicle used on the streets or roadways to carry coverage. For bike owners, you are required – at a minimum – to carry motorcycle liability insurance.
Four Seasons Insurance Agency, Inc. can assist you in determining the amount of coverage that Utah requires in your case. But you may be surprised to learn that you can add full coverage to your ride for only slightly more.
Motorcycle liability coverage is typically the most costly part of your premium. For a few dollars more, you can increase your policy to provide comprehensive and collision coverage as well.
In fact, we can even offer coverage for your accessories. If you have a tricked-out bike or a custom helmet, we can ensure that every part of your motorcycle experience is protected.
Motorcycle Insurance Provides Peace of Mind
Beyond the required state minimum coverage, motorcycle insurance provides a level of protection that you can count on. You've invested time and money into your bike and, whether you rely on it for transportation or recreation, Four Seasons Insurance Agency, Inc. is here to help you protect that investment.
If your bike is damaged, our comprehensive insurance coverage options can ensure that the repairs are completed quickly and safely, to put you back on the road as soon as possible. We can even add coverage that will pay your medical bills and provide you with alternative transportation while your bike is out of commission.
As an independent motorcycle insurance agent, we have the ability to shop multiple insurers to find the best coverage for the most economical price.
Protect Yourself On the Road
As you probably know, motorcyclists face an increased risk of accident and injury on the road.
Distracted drivers may not see you in their rearview mirror and, before you know it, you've been involved in an accident. Without the benefit of the extra protection you might have in an automobile, you also face the risk of more extensive injuries.
When you call on Four Seasons Insurance Agency, Inc. for your insurance needs, you can rest assured that we will find the optimal level coverage available for your budget.
Before you spend hours calling around for quotes, give our friendly and knowledgeable customer service team a call. As an independent agent, we have access to dozens of coverage options from multiple insurers, including all the trusted companies you already know and love.
With two convenient Northern Utah locations to serve you, trust Four Seasons Insurance Agency, Inc. to protect you on the road with our motorcycle insurance options.