House fires are the most expensive type of insurance claim, making up one-quarter of total claim costs. While weather-related damage may prompt most claims, house fires are undoubtedly the most destructive.
House fires are commonly caused by electrical or appliance overload or failure, wiring issues or cooking accidents. While most homeowners insurance policies cover house fires, the extent (and the additional costs reimbursed) can vary greatly.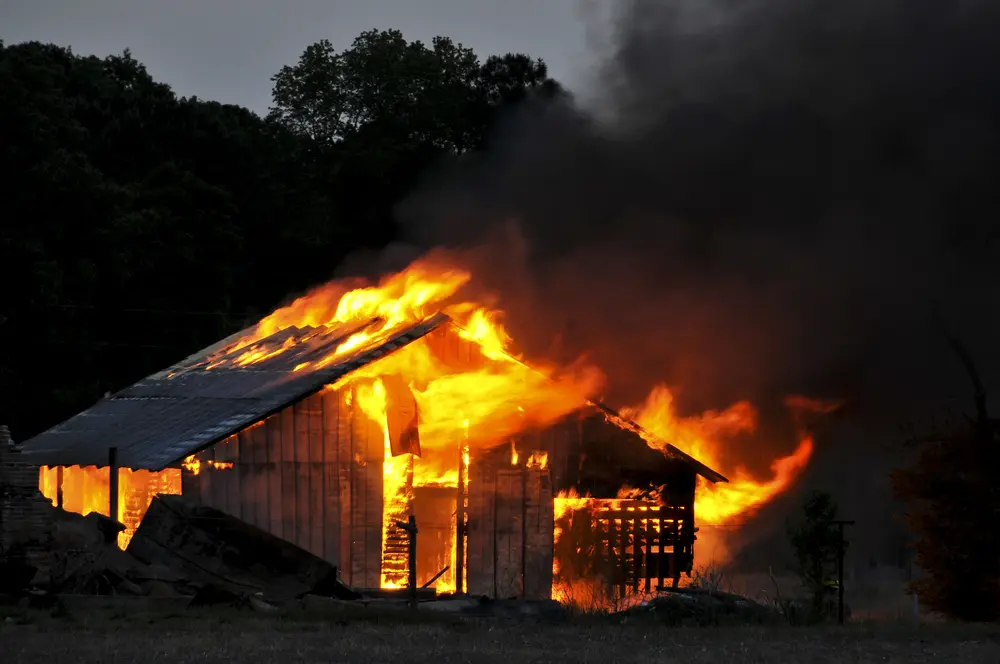 Actual Cash Value vs. Replacement Costs
Do you have an actual cash value or cost of replacement policy? This can drastically affect how much financial help you receive from your insurance company.
If your house burns down under an actual cash value policy, the insurance company will give you back the original cost of your property, minus depreciation value. A replacement policy provides the true cost of rebuilding your home, with no depreciation factored in.
Replacement policies typically cost more, but you may want to opt for this coverage instead, as construction and material costs appreciate significantly over time.
Policy Scope
Your homeowners insurance policy likely insures your belongings (the contents of your home) for up to 50 to 70 percent of the total building coverage. If your home is insured for $350,000, you will be covered for at least 175,000 for your personal property.
Talk to your insurance agent if you have specific items that need individual coverage, such as expensive jewelry or paintings. You can add on specific riders for those items so they don't take up all your coverage.
Additional Benefits
As a result of house fires, many homeowners have to stay in hotels for extended periods of time, eating out at restaurants. This is a major unexpected expense, but your policy should have a section called Additional Living Expenses (ALE) that covers these costs.
What's NOT Covered
With any house fire insurance claim, investigators determine the cause of the fire and whether it was set. While most homeowners insurance covers vandalism, if a member of your family commits arson, insurance won't provide any financial support.
Also, homeowners insurance likely will not cover house fires in properties that have been vacant for 30 days or more. You can purchase vacant property insurance, however, so if you have a vacation home or you are leaving your home unattended for a long period, talk to your insurance agent.
How We Can Help
Ensure you're covered for all kinds of fire-related emergencies by meeting with us. Four Seasons Insurance finds you the best rates and offers professional, proactive service that sets us apart in our industry.