Home insurance is a must, but you may need a little bit more coverage than others, depending on what's on your property.
Before you carry out your plan to make your back yard the "go-to" place for fun in your neighborhood, consider the fact that the following seven backyard upgrades can drive up the cost of your annual premiums.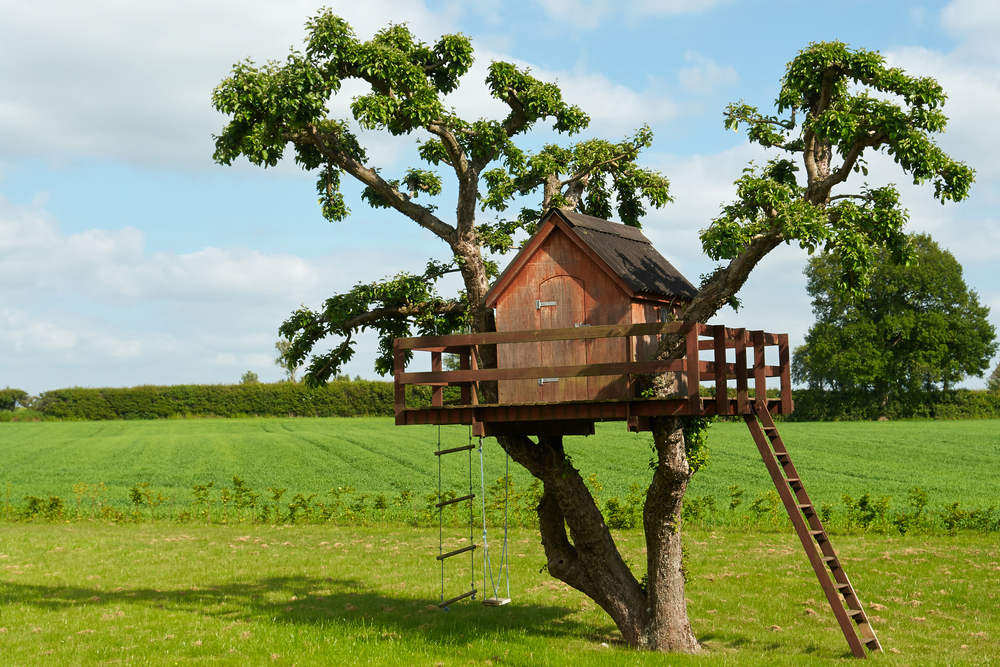 1. Zip Line
Zip lines provide an adrenaline rush, but regrettably, they also provide a major chance of injury as well. Most towns don't have a building code that regulates zip lines, mainly because they don't want you to build one. But if you do, make sure you regulate who uses it and train each participant in safety measures before allowing them on it.
2. Trampoline
They're so much fun, but they're so dangerous. Trampolines cause 100,000 injuries every year, and most of the victims are children under 16. One out of every 200 injuries results in permanent neurological damage. Think carefully before adding a trampoline to your back yard, and if you do, install a safety net and strictly regulate how many people jump at once.
3. Treehouse
Planning to build a house in the trees? Check local building code first. That's right, your tree house may not be legal, depending on which species of tree you're building it on and how close the treehouse is to your property's boundary line. Because of the risk of injury from falling, building a treehouse may cause your homeowner's insurance to go up.
4. Pool
Pools pose major risks in more ways than one. From drowning to head injuries, your insurance premium is likely to drastically rise when you add a pool to your back yard, regardless of whether it's above ground or in ground. Make sure you install a fence and possibly an automatic safety cover as an extra measure of protection.
5. Hot Tub
Even though hot tubs are smaller than pools, there's still a risk of drowning. You will need to outfit your hot tub with a lid that locks in order to meet safety standards and reduce insurance spikes.
6. Jungle Gym
A simple play set may not affect your homeowners insurance, but building a rock-climbing wall or elaborate jungle gym might. You can try to minimize injuries by ensuring only children of a certain age play in the area, and install rubber mats beneath each structure.
7. Skateboard Ramp
If you're going to have backyard BMX competitions, get ready for a homeowners insurance increase. Skateboard ramps may require additional liability insurance to complete your coverage.
Don't upgrade your back yard without upgrading your homeowners insurance coverage as well. Protect yourself from liability, and get a personalized quote from Four Seasons Insurance. We work on getting you affordable coverage that fits, enabling you to enjoy the back yard of your dreams.