For a life insurance medical exam, a nurse comes to your home to review your medical history. It's routine — before an insurer can sensibly offer you a life insurance policy, they need to calculate your life expectancy.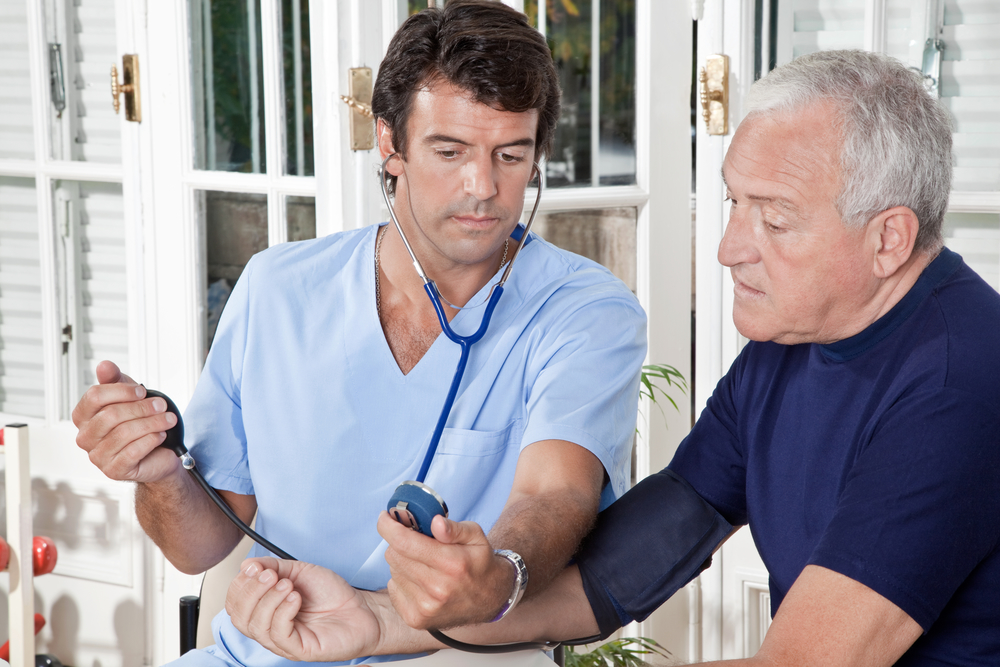 The Healthier You Are, the Less You Pay
A life insurance medical exam allows your insurer to verify all the health information you included on your life insurance application. Insurance companies are reluctant to offer coverage to people who are prone to cancer, diabetes, stroke or any other serious health conditions, especially if they aren't healthy at the time of application.
In fact, insurers may flat out refuse coverage if you're in ill health.
On the other hand, if your life insurance medical exam shows you are well, you will pay much less on your annual premium, since your life expectancy is longer. Thus, your appointment with the visiting medical professional is important. It can dictate your rates for the next few decades (or longer).
What They Test For
Your life insurance medical exam should take about 20 minutes. The nurse will review the answers you gave on your policy application, verifying that your medical history — including family medical history — is correct. They will measure your height and your weight, collect urine and blood samples, and check your blood pressure.
The results can take some time to come in, but once they do, your insurer will offer you a quote based on their findings.
How to Prepare for Your Best Results
Whatever you do, don't lie about using tobacco or illegal drugs — the companies test for these substances in your blood. Always answer honestly, and quit smoking before your exam if you want a lower rate.
Twenty-four hours before your exam, stop consuming sugar, salt, caffeine and alcohol. All these can have an effect on your blood pressure results, and just a few percentage points above normal can result in higher rates than you'd like.
Do not eat or drink six to eight hours before the exam. Avoid strenuous exercise, as this can alter test results. Drink water about one hour before so you're able to produce a urine sample.
Try to schedule the test in the morning so it's easier to fast leading up to your appointment. Get a good night's rest to stave off any anxiety you might feel about the visit. Tell the examiner if you have a fear of needles so they can account for it in case your anxiety raises your blood pressure.
You're Making the Right Decision
Securing insurance protection is one of the best ways you can take care of your family, so use these tips to help your life insurance medical exam go smoothly. Four Seasons Insurance can help you compare rates and find the best policy to fit your budget.