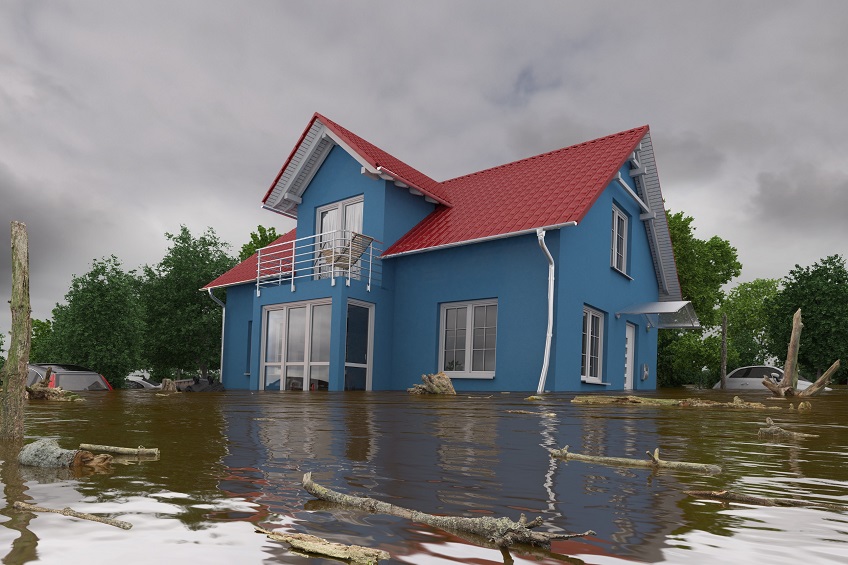 Most people in Utah haven't had to worry about flood insurance. After all, we are the second driest state in the United States, receiving about 11 inches of rain per year, on average. (This number does fluctuate based on location and elevation, with some areas receiving less than 5 inches and others getting more that 40 inches.) The Wendover area is the driest portion of the state with just about 4.5 inches of precipitation each year, while Alta holds the record for the wettest portion of the state with about 53 inches per year. This winter and spring, however, with our record snowpack, we are seeing many homes along the Wasatch Front and beyond suffer damage from flooding or other issues related to the snow melt.
Homeowners Insurance does not cover losses due to flooding. Homeowners insurance comes in to help in situations like theft and fire and sometimes mold damage, roof leaks, plumbing issues, dog bites, foundation repair, and tree removal. If you want specific flood insurance, there are additionally policies that you can purchase. Most policies will have a 30-day waiting period before the go into effect, so keep that in mind as you're making your decision. Private flood insurance companies will often have a shorter waiting period than the government-funded National Flood Insurance Program (NFIP). Private companies may also offer more coverage than NFIP, so you'll want to spend some time researching your options before choosing your flood insurance policy.
Already Flooded and No Insurance?
If you've suffered from flood damage but don't have flood insurance, you are probably frustrated and are worried about getting back on your feet. There are still some possibilities for help. One option is to check your auto insurance if your vehicle sustained water damage. If you have comprehensive coverage, you should be in good shape there. If you had to be evacuated, many homeowners policies will cover necessary expenses such as hotel or meals while away from home.
Another option if to apply for a Federal Emergency Management Agency (FEMA) grant. You have to check your zip code to see if your area is eligible for this grant. FEMA grants help people by covering some costs for rentals if their home is uninhabitable, repairs or replaces damaged belongings, and helps to pay other disaster-related expenses. FEMA grants are typically reserved for major disasters but keep this option is mind as an option in extreme circumstances.
You can also consider a Small Business Administration (SBA) Loan. You don't need to own a business to quality for this low-cost loan, and it can help cover uninsured costs on your primary home only. Interest rates are generally low, and they offer up to $200,000 to repair or replace your primary home and up to $40,000 to replace damaged belongings.
When it comes to insurance, you want to ensure you have the best people on your side so you can get the best possible coverage in an unfortunate situation. If you have any questions about flood insurance or any other type of insurance, our experts are here to help.