Winter homeowners insurance claims can wreak havoc on next year's premiums! While winter is one of the seasons that makes you grateful for homeowners insurance, it can also take a serious toll, both on your home and your wallet.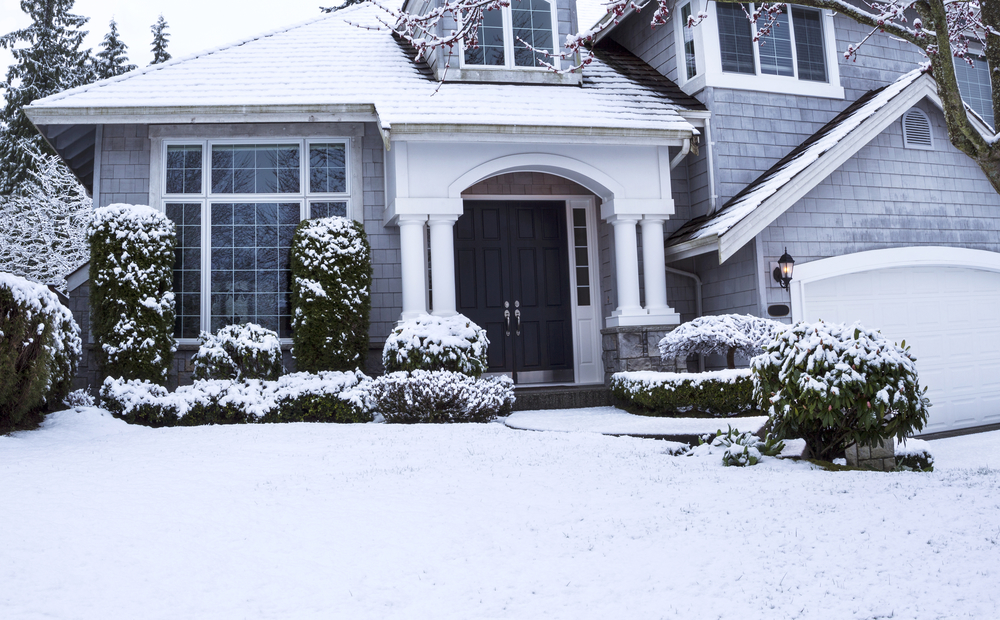 Can you reduce the chances you'll have to file winter homeowners insurance claims? It depends on the claim.
Below are four of the top winter homeowners insurance claims and what you can do to protect your home from these types of damage.
1. Burst or Frozen Pipes
Winter brings subzero temperatures, especially in many regions of Utah, and your pipes don't welcome this climate shift. Water damage is extremely destructive and because of that, the claims are expensive.
Identify pipes that are uninsulated or run along exterior walls. Protect them from the cold by wrapping them with extra insulation. Turn off the valve to pipes that lead to outdoor sources such as the garden hose or sprinkler system.
If you leave your home for an extended period during the winter, don't put your heat below 60 degrees, and leave your under-sink cabinet doors open to facilitate warm air flow around pipes.
2. Ice Dams
When water backs up in your gutters and freezes, it can create a roofing ice dam. You'll be able to tell it's a problem because you'll likely see long icicles hanging down from your gutters. It might make your home look like a holiday card, but it can inflict major damage on your roof.
You can prevent ice dams by increasing the ventilation in your attic. You don't want your attic filling with hot air; it causes the snow that's on the roof to melt and then refreeze at the roof's edge. Check with a trusted roofer and see if there are easy repairs you can make to boost airflow.
3. Fallen Branches or Trees
A branch or tree falling on your home is always bad news. Not only is this a major hazard to you and your family, it can cause extensive damage to your home.
Before the next snowstorm, trim back branches and schedule an appointment with an arborist if you believe any trees are dead or dying near your home.
4. Slip-and-Fall Accidents
Wintry weather can make walks slippery, and this leads to an increase in slip-and-fall injuries. Take the right steps to prevent this from happening — be proactive about icy surfaces and cover them with de-icing salt.
Have Questions?
Do you have questions about filing winter homeowners insurance claims? The team at Four Seasons Insurance can help. Give us a call today!