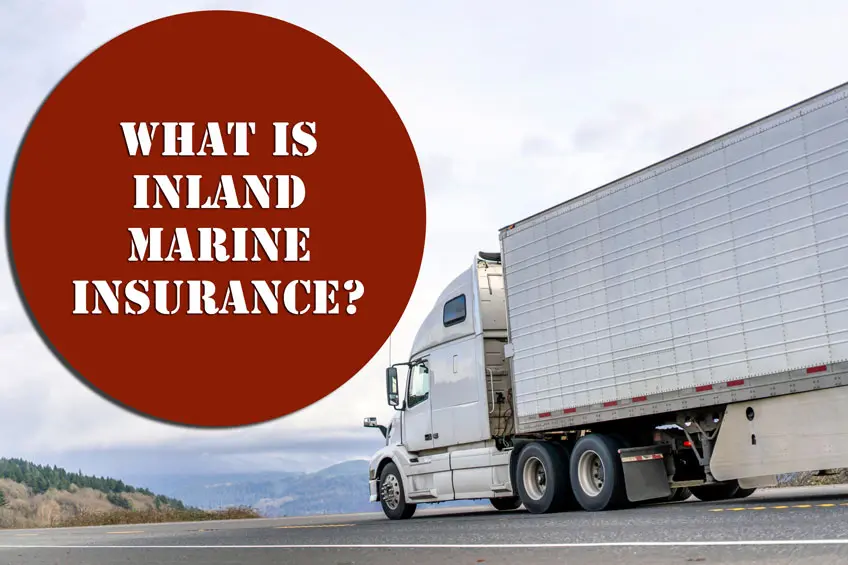 Inland Marine Insurance may sound odd, especially for a Utah company, but it actually has nothing to do with the ocean. The purpose of this policy is to protect your company's assets that get transported or stored anywhere on land. With this policy, you can rest assured that your property is protected regardless of its location (as long as it's within the territory coverage of the policy).
Who Needs Inland Marine Insurance
Many businesses in Utah could benefit from an inland marine insurance policy. These industries include agriculture, farming, contractors, retailers, manufacturers, distributors, and trucking operations. If your business owns a significant amount of goods off site, this policy will financially protect those goods. Likewise, if your company often works at varying locations, such as construction companies or general contractors, a policy will make sure expensive machinery and tools are protected. Companies that are in possession of the property of others, such as storage facilities, can also greatly benefit from a specific policy to cover the substantial possessions housed on their property. If your business ships products frequently across the country, this would be another good reason to get this policy. Most policies will cover property during transit, property in your temporary care, moveable property at a fixed location, and unique or highly valuable property.
What is Not Covered
There are some possible exclusions for coverage, depending on the policy you choose. Vehicles are often not covered because it's more common for businesses to get a commercial auto insurance policy for hired drivers of company vehicles. Sometimes shipping through a common carrier, such as UPS or FedEx, may not be covered. Property that is stationary, or isn't intended to be moved, is often not covered. These items are often covered under an umbrella insurance policy. Rented or leased equipment may not be covered due to the fact that the renting business should have their own specific coverage on their own equipment. Earthquake and flood damage isn't typically covered, as well as damage from other natural disasters. Rather, business owners are expected to monitor weather before shipping and during storage to prevent damage or get a different policy that will cover this need. Property that is transported by sea or air is often not covered because freight and cargo insurance is generally the more favored option. Finally, property that was damaged while being repaired or worked on, before shipping, or during the loading process will likely not be covered.
How Much Do You Need
A good estimate for coverage is $1 for every $100 of value on large equipment (such as bulldozers or forklifts) and $3 for every $100 of value on smaller equipment (such as drills or saws). Standalone policies may have a minimum premium so it might be more beneficial to opt for a business package and attach an inland marine policy to that package. There are many options for protecting your business assets. To make sure you get the best policy for your business, talk to the experts at Four Seasons Insurance.